Road Smart Solar Panel Power High Lumen Solar Street Light
Product Detail
30W
40W
50W
60W
80W
100W
120W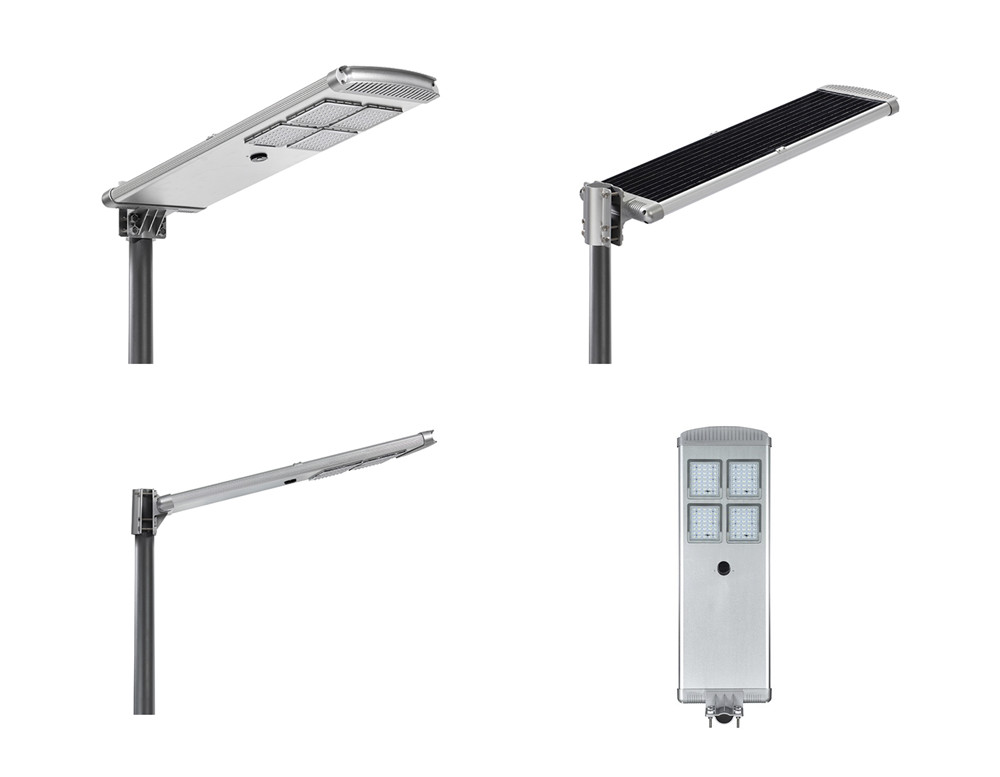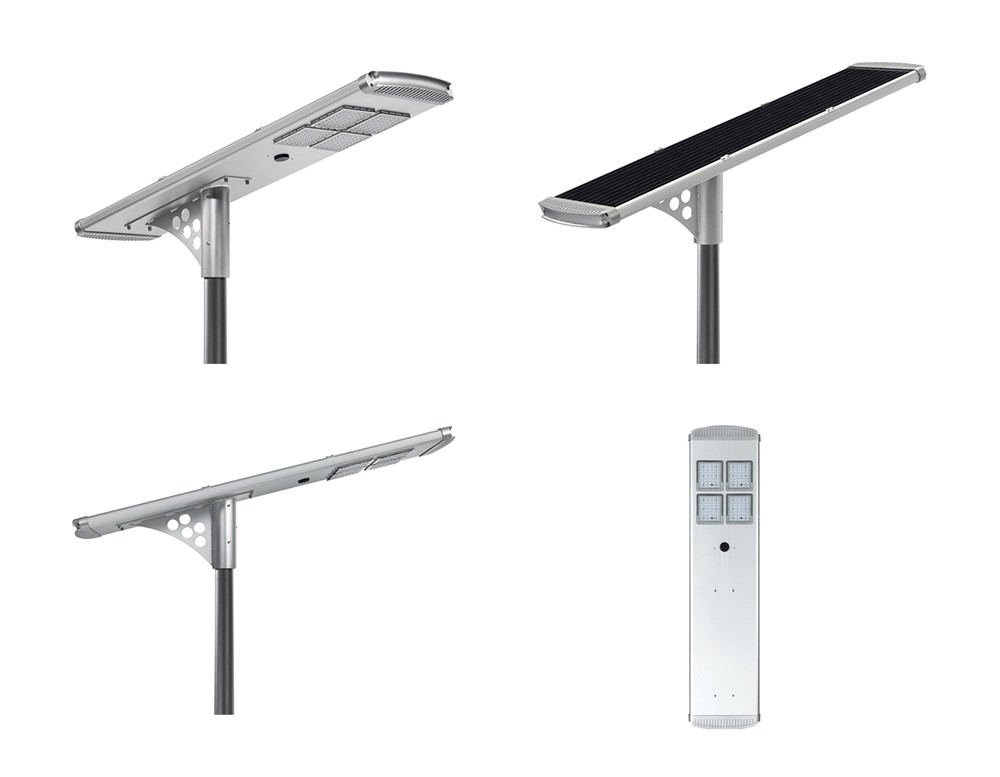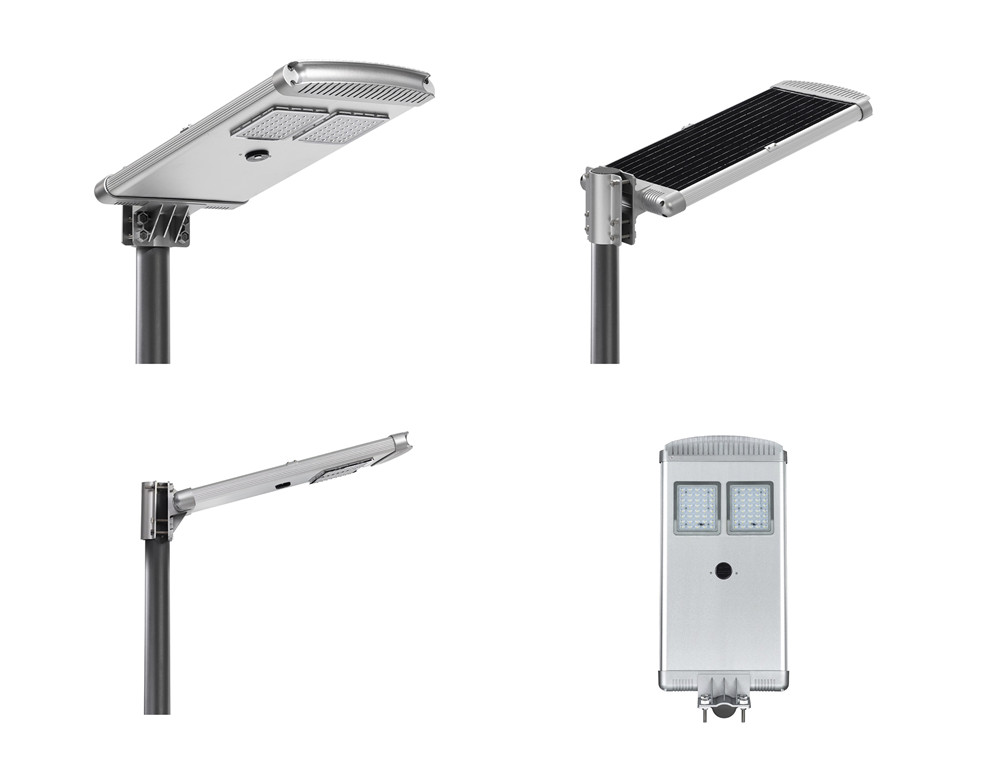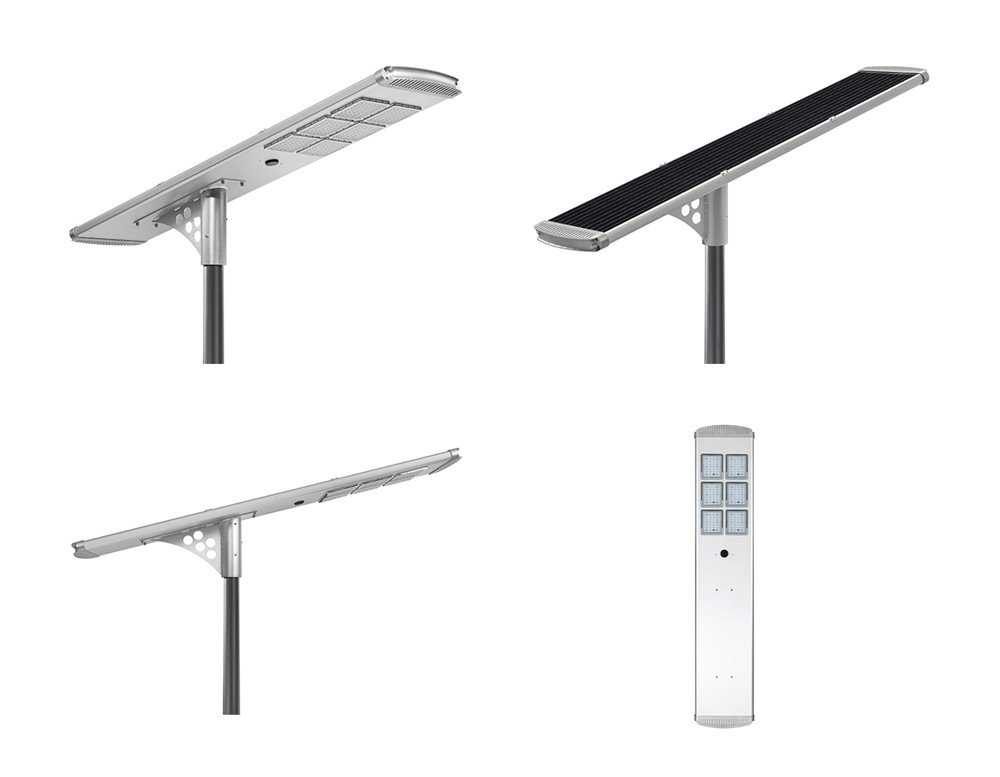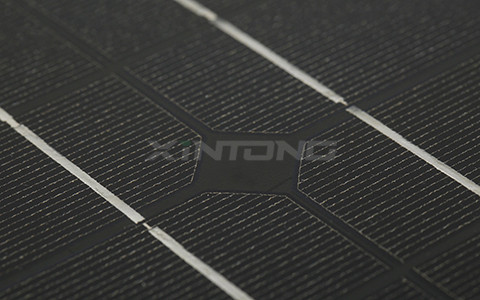 Efficiency>20% Solar Panel
►Type:Mono.PV module
►High efficency:>20%
►25 years warranty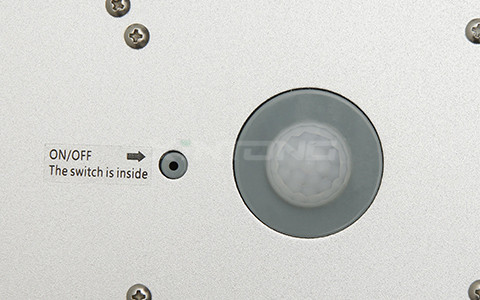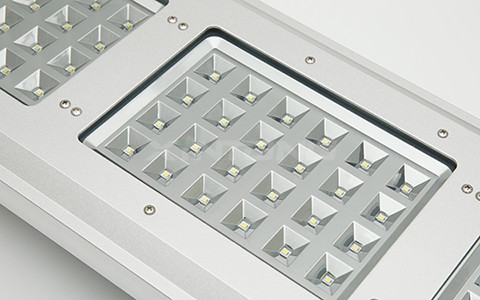 ►Lens light distribution
►Light refracts in the lens to increase brightness
►Energy efficient
►Strong antioxidant capacity
►High hardness, long life
►IP65 waterproof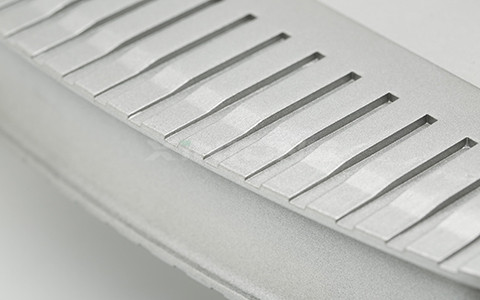 Integrated Solar Lamp- IEC Report
Integrated solar street light with Lithium Phosphate battery, solar panel and charger built into the luminaire. Independently tilt-able LED source and pole mounting bracket allows light beam to focus on road, and solar panel towards the sun. Microwave based motion sensor for optimizing battery autonomy.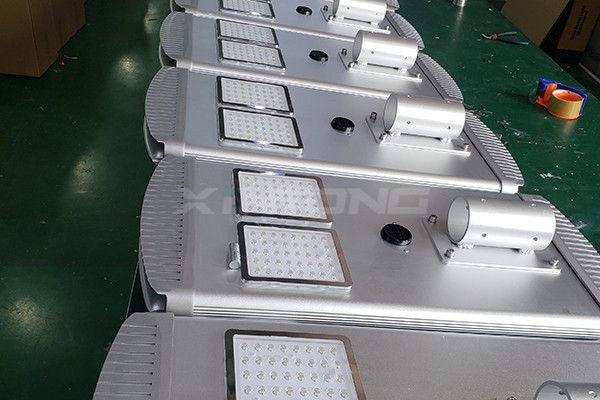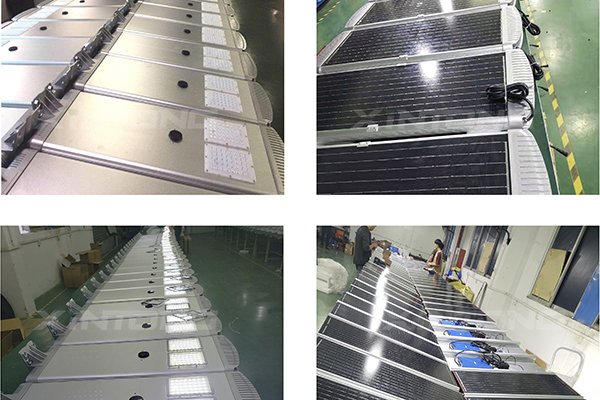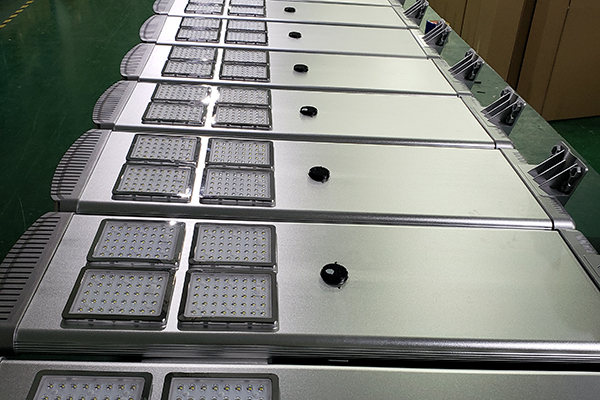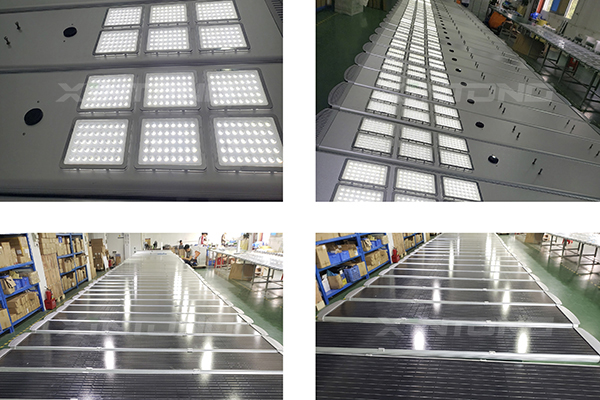 1.Understand customers' overall street lamp solution requirements, collect more detailed information about intersection types, street lamp spacing, application scenarios and so on
2. On-site survey, remote video survey or corresponding on-site photos provided by the customer
3. Design drawings (including floor plans, effect drawings, construction drawings), and
determine the design plan
4. Equipment customized production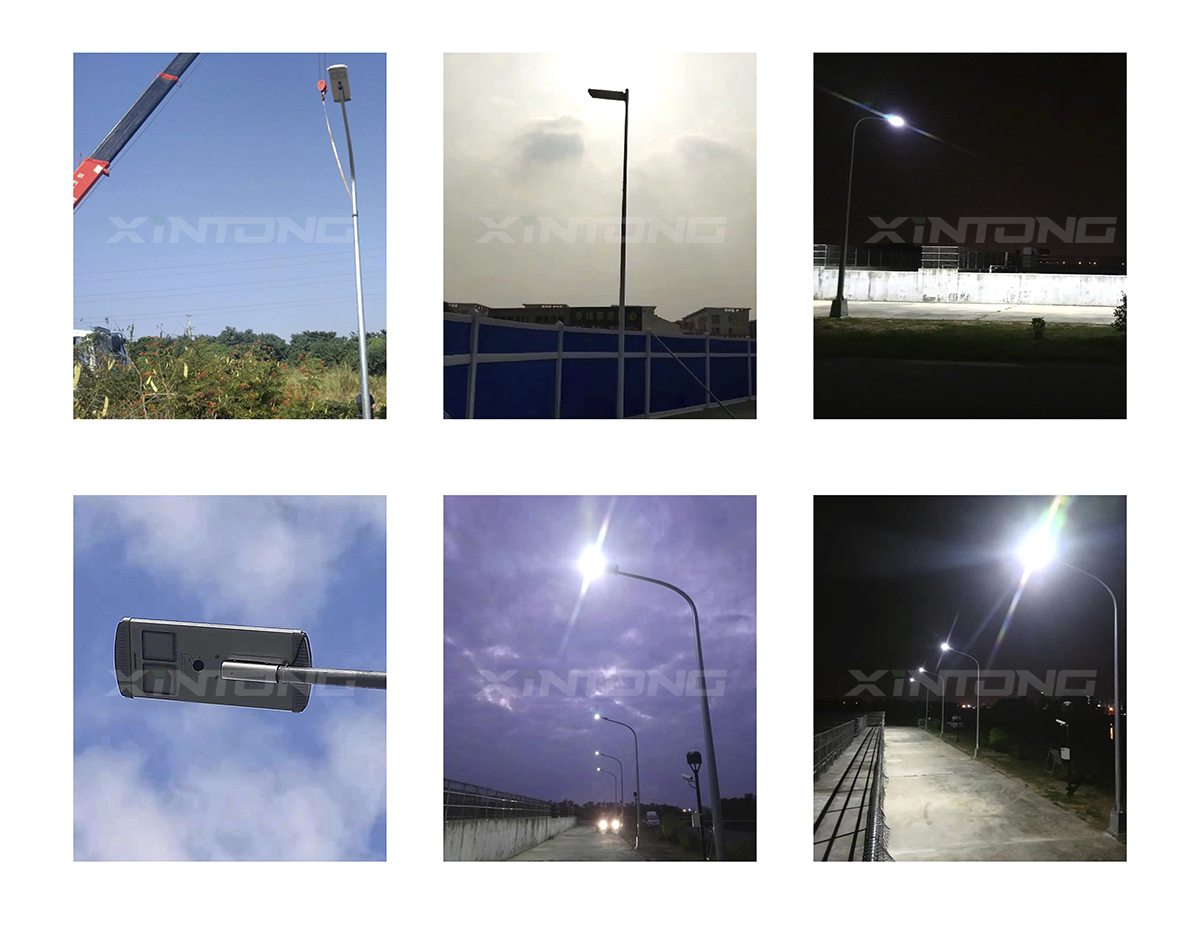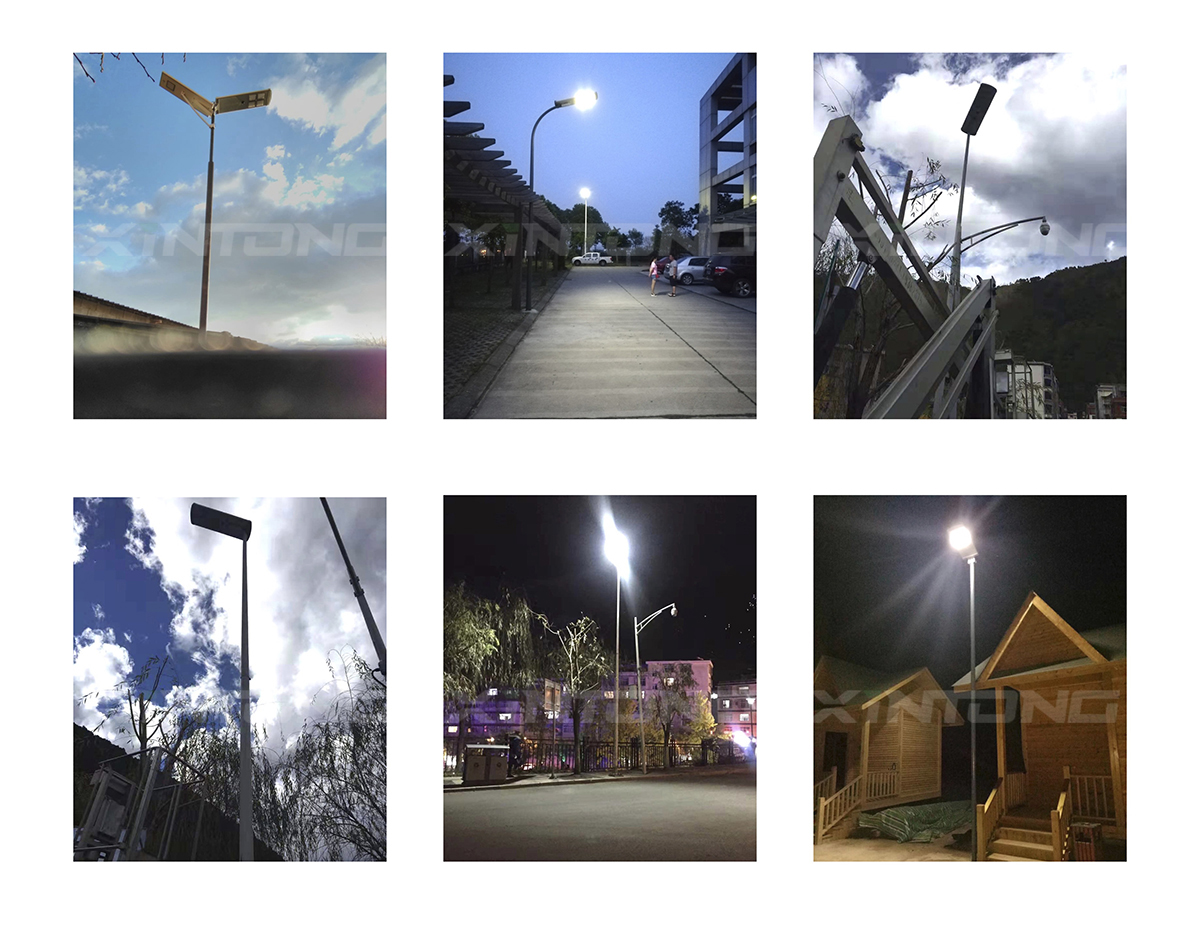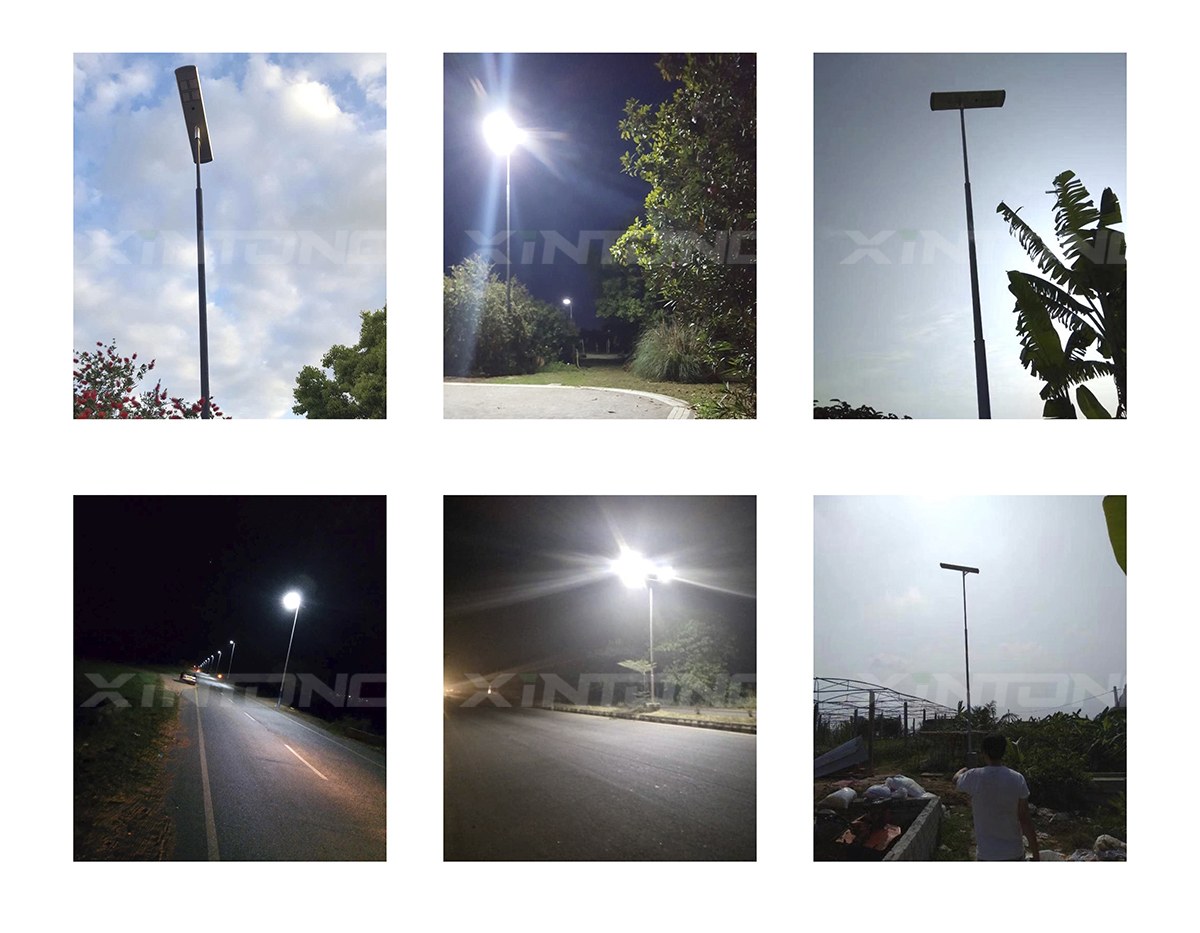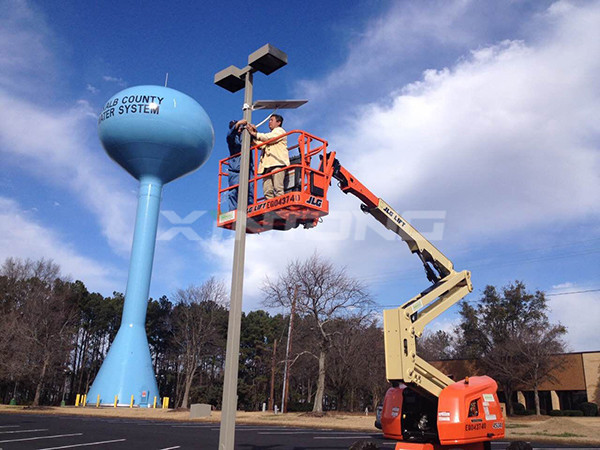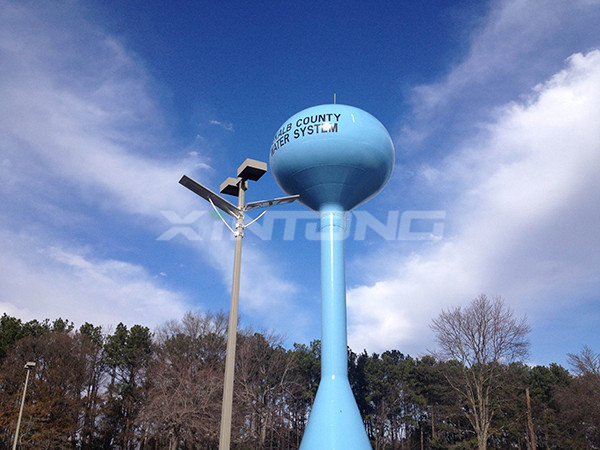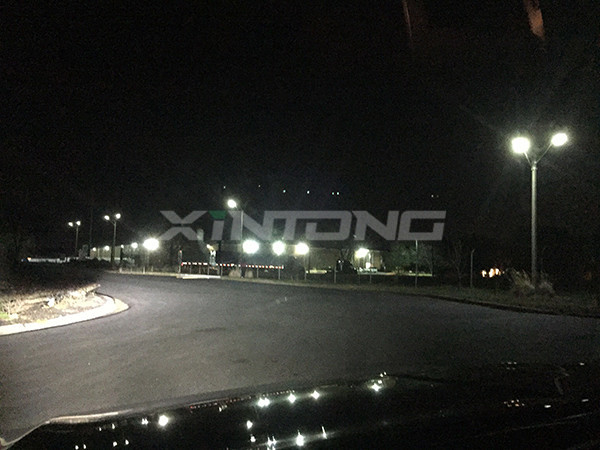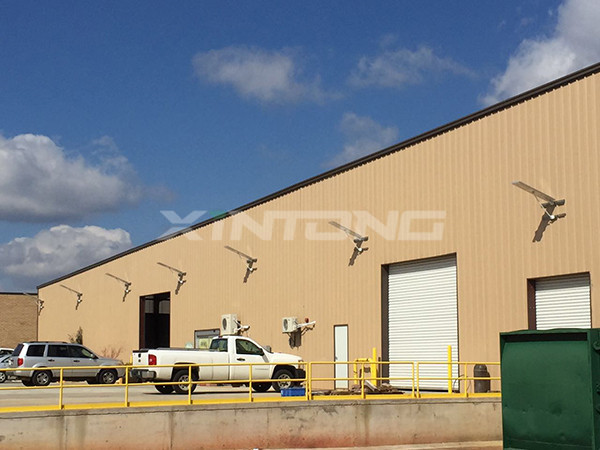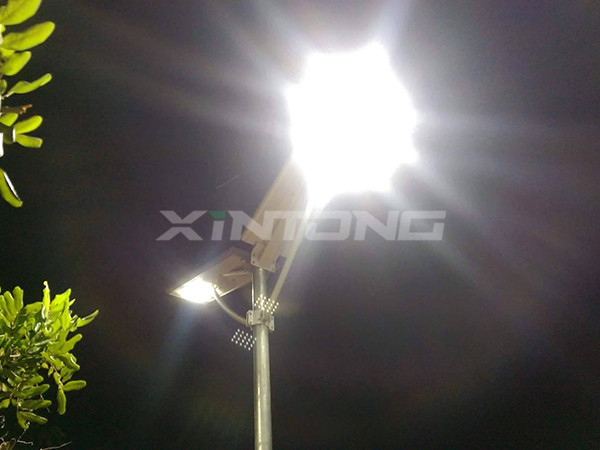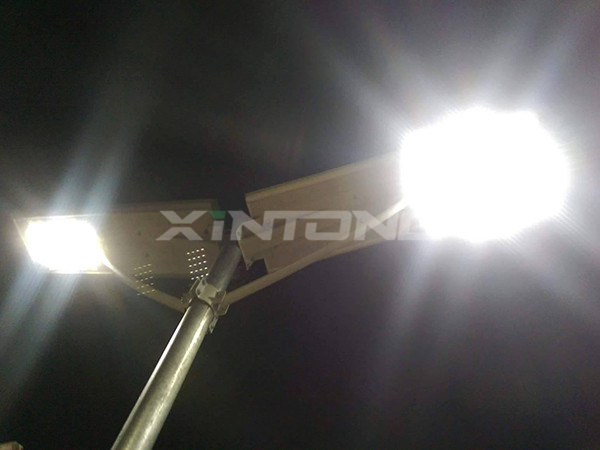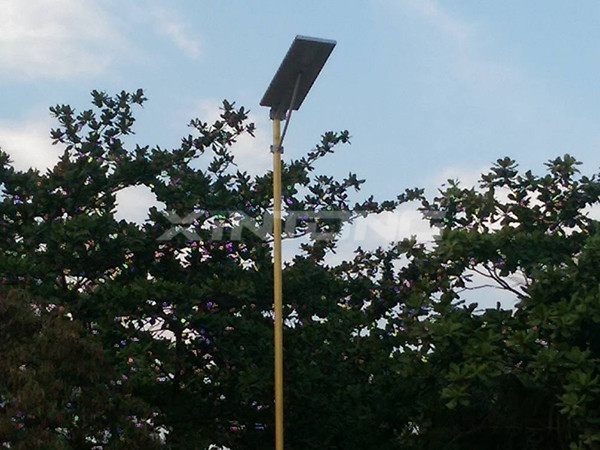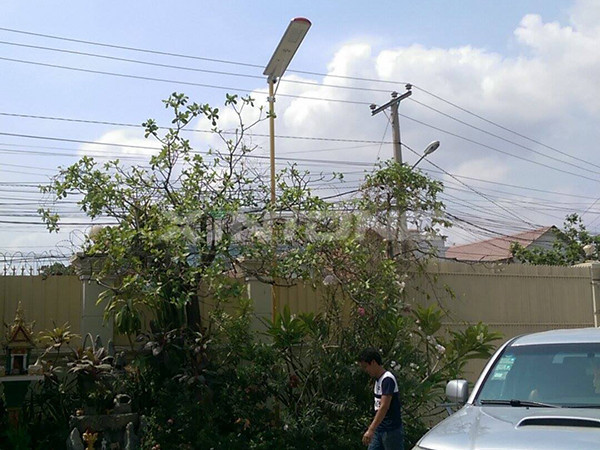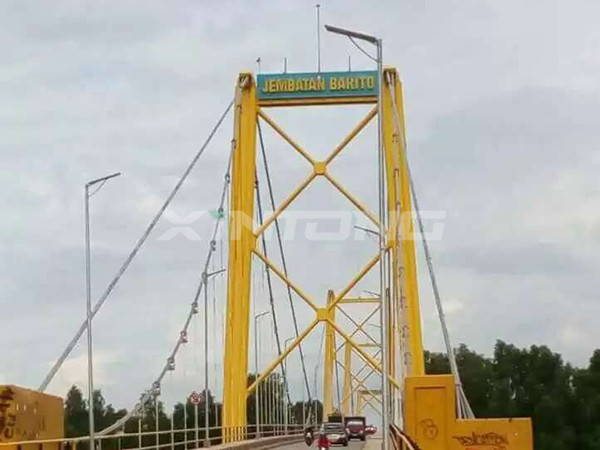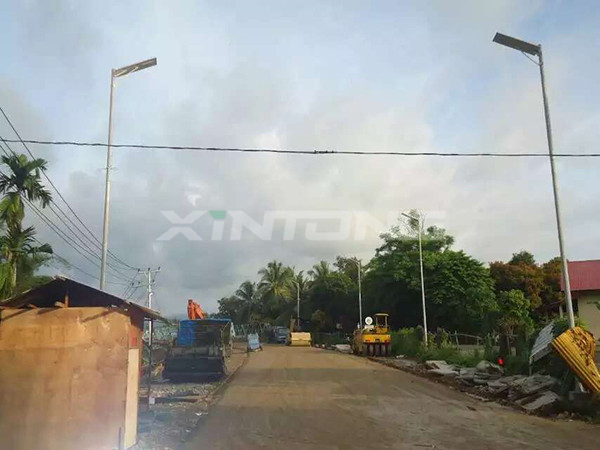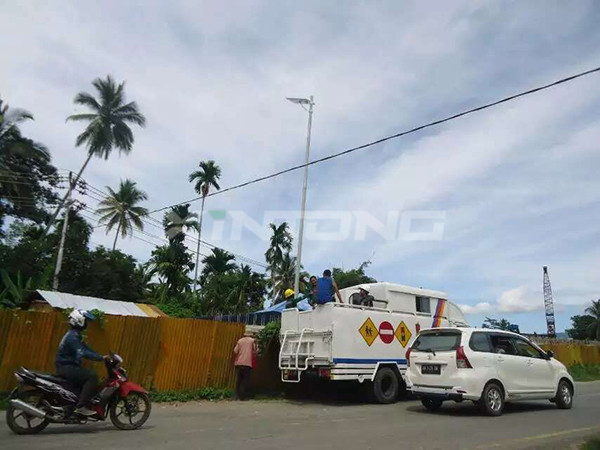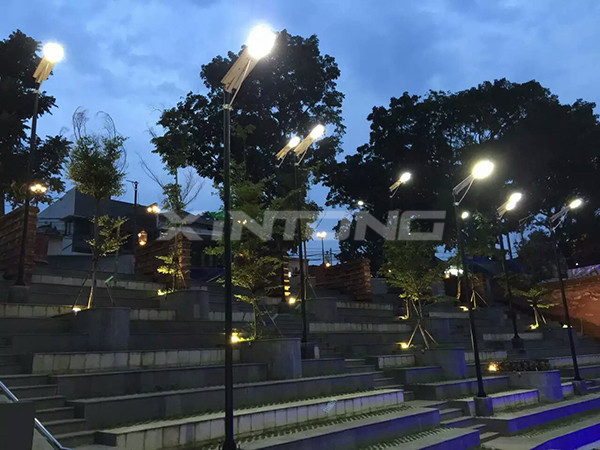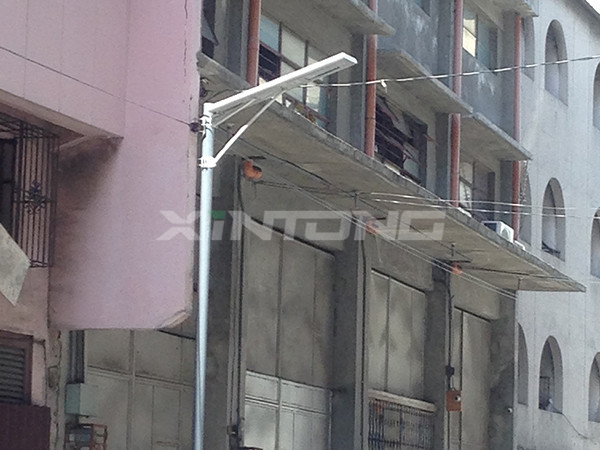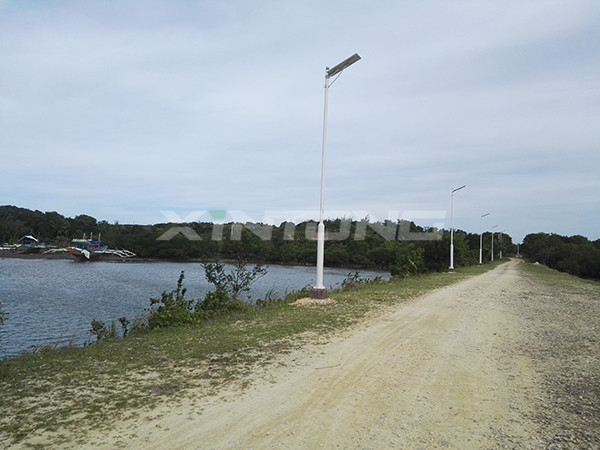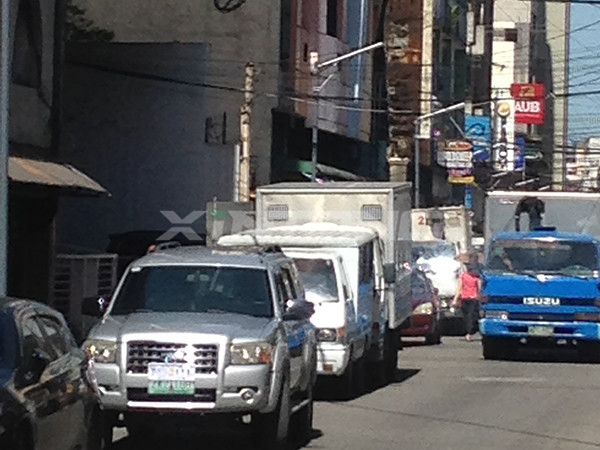 1.How many types product you have?
Now Road Smart have 12 types different solar garden light, solar street light, can meet your different requirement.2.Where can Install your product?
Road Smart products suitable for Rural road, Courtyard, Villa, Park, Square, Farm, Factory, Slow lane etc...the places where needlecord lighting and with enough sunshine.
3.What certificates your product have?
Road Smart focus on high quality solar street light. Till now the product have passed CE, FCC, CQC, SGS, ISO9001:2008certifications. Each solar street light have passed IP65 test, salt spray test, IK08 wind force test which help reducing your worries. And as an high technology enterprise, Road Smart integrated solar street light have over 60pcs patent on structure &appearance & circuit.
4.Can I have the catalogue and specification of your product?
Yes, pls contact with our salesman to get he latest file.
5.Can I have a sample order for solar street light?
Yes, we welcome sample order to test and check quality. Mixed samples are acceptable.
6.What about the lead time?
3 days for samples, 1-2 weeks for mass production.
7.Do you have any MOQ limit for solar street light order?
1pc for sample checking is available
---
---
| | |
| --- | --- |
| LED | 30WBridgelux chips3030(Life time 100000hours) |
| Lumen(LM) | 170LM/W |
| Colour Tempreture | 6000K ~6500K(3000K-7000K can customize) |
| LifePO4 Battery | 300WH 12.8V |
| Solar Panel | 18V50W Imported High Efficiency Monocrystalline Silicon |
| Install Pole diameter | 60-65mm |
| Mounting Height | 6~7m (Suggest install between space20-25m) |
| Solar Charging Time | 6 hours by bright sunlight |
| Cloudy/Rainy days | 12 Cloudy/Rainy days |
| Material | High Class Aluminum(anodic oxidation treatment) |
| Product Size | 820*385*180mm |
| LED Lamp | 80PCS |
| Motion sensor | Yes(Microwave Sensor) |
| Remote Control | Yes(1pc remote control per lot) |
| Waterproof | IP65 |
| Working Tempreture | -25℃ to 65℃ |
| Certificates | CE、ROHS、IP65 |
| Warranty | 3Years |
| | |
| --- | --- |
| LED | 40WBridgelux chips3030(Life time 100000hours) |
| Lumen(LM) | 170LM/W |
| Colour Tempreture | 6000K ~6500K(it can be customized) |
| LifePO4 Battery | 310WH 12.8V |
| Solar Panel | 18V65WImported High Efficiency Monocrystalline Silicon |
| Install Pole diameter | 60-65mm |
| Mounting Height | 7~8m (Suggest install between space25-30m) |
| Solar Charging Time | 6 hours by bright sunlight |
| Cloudy/Rainy days | 12 Cloudy/Rainy days |
| Material | High Class Aluminum(anodic oxidation treatment) |
| Product Size | 960*385*180mm |
| LED Lamp | 80PCS |
| Motion sensor | Yes(Microwave Sensor) |
| Remote Control | Yes(1pc remote control per lot) |
| Waterproof | IP65 |
| Working Tempreture | -25℃ to 65℃ |
| Certificates | CE、ROHS、IP65 |
| Warranty | 3Years |
| | |
| --- | --- |
| LED | 50WBridgelux chips3030(Life time 100000hours) |
| Lumen(LM) | 170LM/W |
| Colour Tempreture | 6000K ~6500K(it can be customized) |
| LifePO4 Battery | 400WH 12.8V |
| Solar Panel | 18V70WImported High Efficiency Monocrystalline Silicon |
| Install Pole diameter | 60-65mm |
| Mounting Height | 7~9m (Suggest install between space20-30m) |
| Solar Charging Time | 6 hours by bright sunlight |
| Cloudy/Rainy days | 12 Cloudy/Rainy days |
| Material | High Class Aluminum(anodic oxidation treatment) |
| Product Size | 1190*385*180mm |
| LED Lamp | 160PCS |
| Motion sensor | Yes(Macrowave Sensor) |
| Remote Control | Yes(1pc remote control per lot) |
| Waterproof | IP65 |
| Working Tempreture | -25℃ to 65℃ |
| Certificates | CE、ROHS、IP65 |
| Warranty | 3Years |
| | |
| --- | --- |
| LED | 60WBridgelux chips3030(Life time 100000hours) |
| Lumen(LM) | 170LM/W |
| Colour Tempreture | 6000K ~6500K(it can be customized) |
| LifePO4 Battery | 460WH 12.8V |
| Solar Panel | 18V80WImported High Efficiency Monocrystalline Silicon |
| Install Pole diameter | 60-65mm |
| Mounting Height | 7~9m (Suggest install between space20-30m) |
| Solar Charging Time | 6 hours by bright sunlight |
| Cloudy/Rainy days | 12 Cloudy/Rainy days |
| Material | High Class Aluminum(anodic oxidation treatment) |
| Product Size | 1190*385*180mm |
| LED Lamp | 160PCS |
| Motion sensor | Yes(Microwave Sensor) |
| Remote Control | Yes(1pc remote control per lot) |
| Waterproof | IP65 |
| Working Tempreture | -25℃ to 65℃ |
| Certificates | CE、ROHS、IP65 |
| Warranty | 3Years |
| | |
| --- | --- |
| LED | 80WBridgelux chips3030(Life time 100000hours) |
| Lumen(LM) | 170LM/W |
| Colour Tempreture | 6000K ~6500K(it can be customized) |
| LifePO4 Battery | 630WH 12.8V |
| Solar Panel | 18V100WImported High Efficiency Monocrystalline Silicon |
| Install Pole diameter | 70-76mm |
| Mounting Height | 8~10m (Suggest install between space25-35m) |
| Solar Charging Time | 6 hours by bright sunlight |
| Cloudy/Rainy days | 12 Cloudy/Rainy days |
| Material | High Class Aluminum(anodic oxidation treatment) |
| Product Size | 1630*385*55mm(LED lamp)585*125*320m(Brackets) |
| LED Lamp | 160PCS |
| Motion sensor | Yes(Microwave Sensor) |
| Remote Control | Yes(1pc remote control per lot) |
| Waterproof | IP65 |
| Working Tempreture | -25℃ to 65℃ |
| Certificates | CE、ROHS、IP65 |
| Warranty | 3Years |
| | |
| --- | --- |
| LED | 100WBridgelux chips3030(Life time 100000hours) |
| Lumen(LM) | 170LM/W |
| Colour Tempreture | 6000K ~6500K(it can be customized) |
| LifePO4 Battery | 700WH 12.8V |
| Solar Panel | 18V130WImported High Efficiency Monocrystalline Silicon |
| Install Pole diameter | 70-76mm |
| Mounting Height | 9~12m (Suggest install between space30-40m) |
| Solar Charging Time | 6 hours by bright sunlight |
| Cloudy/Rainy days | 12 Cloudy/Rainy days |
| Material | High Class Aluminum(anodic oxidation treatment) |
| Product Size | 1950*385*55mm(LED lamp)585*125*320m(Brackets) |
| LED Lamp | 240PCS |
| Motion sensor | Yes(Microwave Sensor) |
| Remote Control | Yes(1pc remote control per lot) |
| Waterproof | IP65 |
| Working Tempreture | -25℃ to 65℃ |
| Certificates | CE、ROHS、IP65 |
| Warranty | 3Years |
| | |
| --- | --- |
| LED | 120WBridgelux chips3030(Life time 100000hours) |
| Lumen(LM) | 170LM/W |
| Colour Tempreture | 6000K ~6500K(it can be customized) |
| LifePO4 Battery | 800WH 12.8V |
| Solar Panel | 18V140WImported High Efficiency Monocrystalline Silicon |
| Install Pole diameter | 70-76mm |
| Mounting Height | 9~12m (Suggest install between space30-40m) |
| Solar Charging Time | 6 hours by bright sunlight |
| Cloudy/Rainy days | 12 Cloudy/Rainy days |
| Material | High Class Aluminum(anodic oxidation treatment) |
| Product Size | 1950*385*55mm(LED lamp)585*125*320m(Brackets) |
| LED Lamp | 240PCS |
| Motion sensor | Yes(Microwave Sensor) |
| Remote Control | Yes(1pc remote control per lot) |
| Waterproof | IP65 |
| Working Tempreture | -25℃ to 65℃ |
| Certificates | CE、ROHS、IP65 |
| Warranty | 3Years |