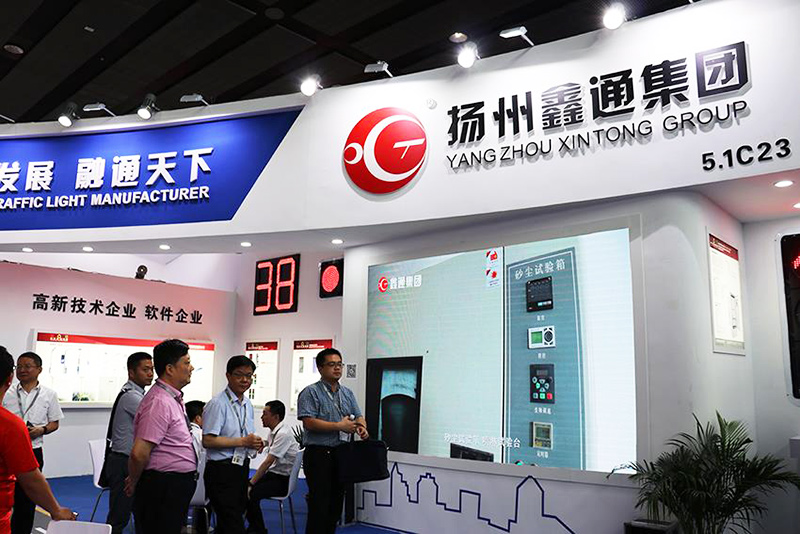 Today is the annual guangzhou exhibition, excellent dealers across the country will bring your own products fair, XinTong group is committed to road construction, therefore welcome the domestic and foreign friends to visit.
Yangzhou XinTong Transport Equipment Group Co., Ltd., is the domestic specialized is engaged in early complete transportation equipment manufacturing and to undertake one of intelligent transportation and security engineering enterprises. The company was founded in 2001, more than a decade, adhere to the operation in, always clear enterprise development direction: product seriation and quality first for the idea; In the intelligent transportation made excellent engineering, security engineering for the spirit of the responsibility; Users set up full service as the goal. Has now become a collection of product design, production, sales and services and engineering one of the large enterprises.
Now the company has a famous trademark, brand-name products in jiangsu province, jiangsu province, the first-grade qualification of security companies, road lighting level 3 secondary qualification, information system integration qualification certificate, certificate of software enterprise products, computer software copyright, 3 c certification, the ministry of public security lights, signal, logo sign series test report, safety production license qualifications, AAA credit rating industry.
Products have the whole series of solar lights, electric intelligent coordination induced type network signal, sign, screen, large induced lung mun road crossing, the screen bar and various conventional lights, electric alarm, monitoring, and personalized bar; Insist on continuous development of brand products and technological innovation, strengthen customer service, training a group of professional talents with rich industry experience, has an aggressive management team, the company has a reliable foundation for the long-term development.
In the development of targeted traffic equipment and engineering one-stop service enterprises, under the guidance of concerned about user needs and considerate technical services. Over the years, adhere to provide users with professional technical service and security, continuously expand the scope of services and improve service levels, and a large number of users has formed a long-term stable relations of cooperation, has won the market recognition and trust of users.
In the future, do not change his mind, the company will further enhance the service level, improve the service system, to provide users with thoughtful and meticulous service. To carry out the scientific and technological innovation, and constantly provide launch more products, product quality, adapt to the trend of social intelligence; Create innovative, pragmatic, service as the main connotation of enterprise culture; Strengthen to become first-class intelligent transportation complete suppliers, integrators, engineering service enterprise consciousness, better management of intelligent service for the society.
---
Post time: Feb-22-2022