On July 5th, customers from southeast Asian countries visited our XinTong factory. A group of nine people, including senior government officials from the local highway bureau, engineers and designers, talked about the details of the rods needed to be purchased this time. For the first time, we feel the trust of foreign customers and the direction and focus of the future development of Chinese enterprises. The concept of global village has been gradually upgraded. Our
Chinese enterprises have opened their doors to the world.
The second China - southeast Asian folk high-level dialogue on May 31, in Bali, Indonesia from China and Indonesia, brunei, Singapore, Cambodia, Laos, Malaysia, myanmar, Thailand, and other 11 more than 200 delegates in southeast Asia. The participants jointly issued a proposal on china-southeast Asia people-to-people exchanges and cooperation, which mentioned that China and southeast Asian countries should take concrete actions to support China's efforts to build a "One Belt And One Road".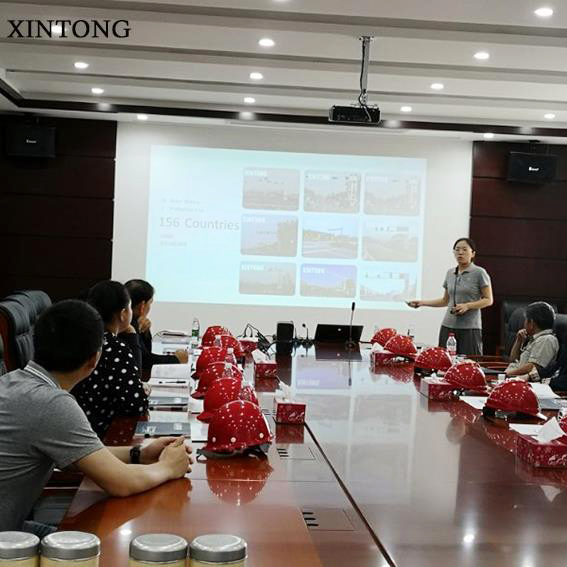 Initiative, efforts to promote non-governmental organizations, think tanks, media, etc, the folk force in China and southeast Asian folk friendly, public opinion communication and cooperation of the people's livelihood, and other fields play a bigger role, make it become the relationship between China and southeast Asia countries and the friendship between people healthy and continuous development of the booster.
Initiative, points out that the non-governmental organizations work together to study the construction of China - southeast Asia), a nongovernmental organization, exchanges and cooperation in network for countries ngo smoothly build effective platform to realize information sharing, coordinated action.
Said, in the initiative to enhance understanding, strengthen mutual assistance and promote ability as the purpose, to develop a series of oriented communication activities of civil society and grassroots oriented education health, poverty reduction and development, such as people's livelihood projects, including: organization ngos workshops, each other rich research content and form, make study in China and southeast Asian folk enhance friendship, exchange ideas, gathering force platform. We will train specialized personnel and carry out capacity-building training in response to the respective needs of China and southeast Asian countries. We will encourage and promote enterprises to better fulfill their social responsibilities.
The proposal said that China - southeast Asia will further improve the high-end dialogue platform. Dialogue between the organizers and participants to keep normal contact, public opinion direction, cooperation between China and southeast Asian countries need keep communication, such as make dialogue to promote China and southeast Asian folk friendly cooperation of the people's livelihood, public opinion communication, effective platform.
---
Post time: Feb-23-2022